20 April Monday 2009 22:50:52
TAKING CARBOHYDRATE IN VOLLEYBALL MATCHES : It may determine to win or lost
For being perfect team, working with stable staff together throughout the years, determining the requirements of players and technical team very well and creating the appropriate environment for them to work are very important. Other important factor for success is giving scientific support to players and coaches whose technical capacity is high.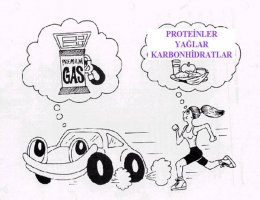 One volleyball match can take 2,2,5 hours. At this time, showing high performance continuously is required that players which have good training, have to store energy very well. In all activities which are required concentration and explosive,firstly body want to use store of carbohydrate. But unfourtunately Stores of carbohydrate is very limited. As can be seen in Figure 1, Volleyball player, whose weight is 70 kg, have nearly 665g carbohydrate store in his or her body.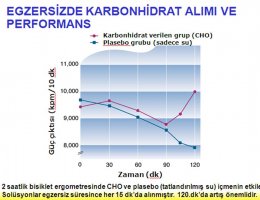 Figure 1. Places and amounts of carbohydrate in people body (weight is 70kg)

Place of Store in Body Gram
Blood glucose 5
Liver glycogen 135
Muscle glycogen 525
Total Carbohydrate Store 665
Because of 1 gram carbohydrate gives 4kcal energy, 665gram gives (665 x 4 kca┼č = 2660kcal) total 2660 kcal energy. Body's energy stores may decrease after the 90. minute of the match as limited the performance.
If our energy stores is exhausted as anaerobic, we will have rest and move slowly with giving big efforts. As a result of this, In our body protein, carbohydrate and fat can be used together.

Our energy source is carbohydrates, which are required for Sudden movements (smack, service of smack, the bounce, making block, planjon etc.), are exhausted quickly after the 90.minute of intense match. This consumption negatively affects the fatigue and concentration. For normal brain activities, 6gram carbohydrate is required every hour. This is being difficult with limited stores after the 1,5 hour of match. When car is fulled with gasoline, it can move until the gasoline over. When making exercises, body's carbohydrate stores have to be replaced continuously. Otherwise sudden movements are being imposible.

As we see easily in Figure 2, During the match time, If group, which is given carbohydrate, compares with group which is given only water, we won't see any diffirence until 1,5 hour of match, but after this time we will see obviously that group with carbohydrate's performance is better than other.In the match which continues to set of 3-2, Taking around 20 gram carbohydrate every 25 minute is very important for preventing disorder of fatigue and concentration.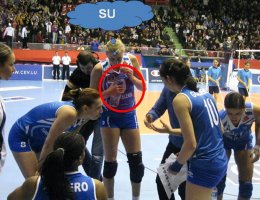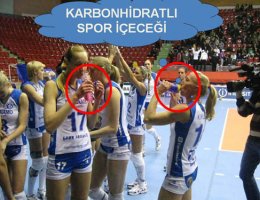 Figure 2. No doubt that Women Volleyball Team of Turk Telekom,which is one of the best team in our country, is installed from very strong player and technical team. Its transfers this year really made us all hope to have the European championships. I watched the Dinamo Moskow match in high spirits like everyone too. But during the match time I have seen things that I want to share with you. I try to explain above that carbohydrate consumption is very important especially during match time.
As we know the game, Turk Telekom women volleyball team lost 3-2 to Dinamo Moscow. When we were losting this match, Maybe some players could not play because of disability. As the match duration is much longer, other players' performance had gradually fallen depending on the depletion of stored energy. During the match time our time only drank water and could replace lost fluids, but body's carbohydrate stores and electrolytes were increasingly discharged. After especially the 90th minutes of match, because of the discharge of the energy store and electrolyte weren't replacemented, increasingly exhibiting poor performance was inevitable. Whereas the world's most important setter, who is 44 years old,re-started to play again in Dinamo Moscow Team. In order to avoid fatigue during the match at break times, Dinamo Moscow tried to replace lost carbohydrates and electrolytes with sports drinks and tried to be able tos tay alive until the end of the match. At the end of the macth we unfortunately lost.
But Turk Telekom Women Volleyball team with this staff and technical team has proven signing even greater achievements to volleyball lover.
To win or to lose the match come true as a result of very small differences today. Most team can show equal fight until 20th point. But after this point, elite players, coaches and scientific supports are entering the circuit.
Before Match at preparation period, training, rest periods, recovery protocols, and scientific support are very important.
Each player's emergence of fatigue have to be known, better monitoring of the concentration problems and implementing scientific program, which resolves the shortcomings of each player are a prerequisite for greater success in the future.
H├╝srev TURNAG├ľL
Hacettepe University Sport Sciences and Technology High School
info@voleybolunsesi.com